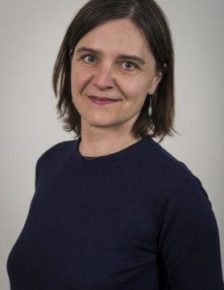 Bio
Claire Roumet is leading Energy Cities' work on strategy and partnership.
Energy cities want a radical transformation of the energy systems and policies, giving our citizens the power to shape a decentralised and renewable energy future. We believe that the energy transition is not just about clean energy or great technologies: it is about wise use of resources while strengthening local participation and well-being in a democratic Europe.
Energy cities is a community of more of 1000 local pioneers located in 30 countries. We trigger a trustful dialogue between city leaders and EU&National institutions to accelerate the energy transition in Europe.
She joined the team of Energy cities in 2014 after a decade as Secretary General of Housing Europe, the Federation of social housing providers. She is French and graduated in economics. She has done a post-graduate in European policies in Strasbourg after a year of econometrics in Mainz, Germany. Living in Brussels, she speaks English, Spanish and French with some German.
---