Alleviating social anger
Session 10
Canal 6
July 3, 2020
17:50 - 18:55
---
---
Overview
Beyond simply discussing the appeasement of social anger as an ultimate objective, the objective of this round table will be to insist more particularly on its significance in a more global dynamic of changes and even social transformations, and specifically in a global context shaken by a health, economic and social crisis. First of all, let us question the ways social conflicts are managed (trade unionists, politicians, etc.) and their influence on social protest movements as a source of progress and change: How have these modes of management evolved (decline in trade unionism, collapse of the political representation of the working classes, etc.)? What are the risks and consequences?
Next, let us question more broadly the roots and foundations of protest movements: What are they the sign of, both in terms of the evolution of inequalities and in terms of the expression and political management of social conflict?
Finally, let us reflect on the new modes of regulation and contestation of the social order. What new means or methods could be envisaged to address the root causes of current social anger? Should we rethink political and institutional representations and expressions? Would the development of new public policies be the answer?
---
Speakers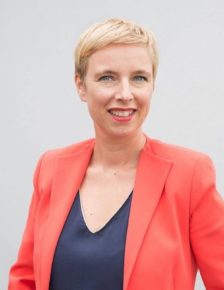 ---