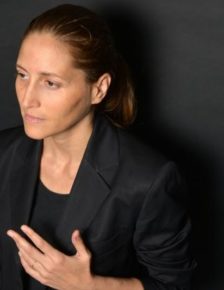 Cynthia FLEURY PERKINS
Professor Holder of the Chair "Humanities and Health"

Conservatoire National des Arts et Métiers
Bio
Philosopher and Psychoanalyst, Her research focuses on the tools of democratic regulation.
She is the author of several books including Dialoguer avec l'Orient (PUF, 2003), Les pathologies de la démocratie (Fayard, 2005; Paperback 2009) and La fin du courage (Fayard, 2010; Paperback), 2011 ), The irreplaceable (Gallimard, 2015).
She is the youngest member of the National Consultative Ethics Committee (CCNE). She is also a founding member of the European network of women philosophers of UNESCO.
---