Speaker
Fatoumata BA
Founder & CEO - Janngo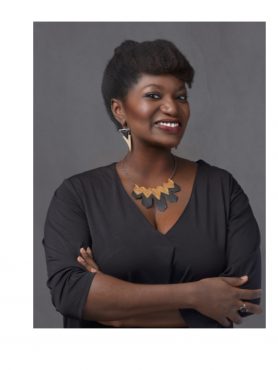 Fatoumata Ba is the Founder & CEO of Janngo which builds, grows and invests in pan-African digital champions with proven business models and inclusive social impact. Janngo provides access to market and financial services to SMEs and access to fundamental services, content and products to Africans, while creating tech-enabled jobs at scale with a focus on women and youth.
Prior to that, Fatoumata Ba worked at Jumia where she served as CEO for Ivory Coast, Managing Director in Nigeria and Member of the Executive Committee at Group level. In that role, she drove the performance of 130+
operations across Africa, spanning around 10+ verticals (Mall, Market, Food, Travel, Deals, Cars, House,Jobs, Services, Pay, Lending) in 30+ countries with 3000+ direct jobs, 70000+ indirect jobs and opportunities created for more than 500 000 SMEs across Africa.
Fatoumata is passionate about leapfrogging development through technology in Africa, in particular when it comes to women's entrepreneurship & empowerment, SMEs growth as well as tackling health and education issues through medtech and edtech.
She served on the Board of SouthBridge Investment Bank, on the Investment Committee of Creadev Africa and on the Council of Women in Africa.
Her career and commitment have been rewarded with several distinctions including Choiseul 100 Africa -Economic Leaders of Tomorrow and Forbes Africa 30 under 30.
Twitter Account:
@janngoafrica