6 Jul 2018
Where Do We Stand in the Digital Revolution Today ?
Session 5
For the last thirty years, the world has been immersed in a New Industrial Revolution dominated by computer technology using microelectronics as a technical support. To put it simply, it consists of a New IT Industrial Revolution, which we can call NIIR. As with the previous industrial revolutions based on steam and electricity, the meaning of the word "industry" has changed with NIIR: anything that functions with standardised, computerised processes is industrial. Banking, insurance, logistics and advertising on the Internet are industrial activities. NIIR is maturing. During the 2020s, and perhaps by 2025, several technologies will have contributed to changing the economic and social world:
Read more
– NBICs
– 5G, faster than 4G, which will enable the rapid growth of industries of the future, the Internet of things, virtual reality, connected houses, telehealth and driverless cars.
– Cutting-edge robotics
– The first exoskeletons for people with reduced mobility will be marketed in 2019
– "Industrial" batteries for cars and homes
– Civil and military drones
– Robots and cobots
– New lighter, more robust, recyclable, adaptable, self-repairing, self-cleaning materials
Can the NIIR accelerate still further, meaning that companies and countries that fail to keep up will be "jettisoned"? Are new aspects of NIIR maturing? Do we have any idea of the size of the new markets now emerging?
Coordination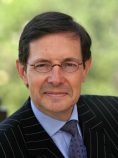 Christian SAINT-ETIENNE
Member
Cercle des économistes
Biography
Moderator
Speakers
All the speakers
Contributions