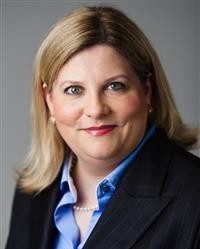 Sarah CARLSON
Senior Vice President Sovereign Risk Group

Moody's Investors Services,
Bio

Sarah has been the lead analyst for most countries in the European Union and is also a former lead analyst for the United States. She is currently the lead analyst for France and Italy, among other European countries. She is also one of the Sovereign Risk Group's global spokespeople. She joined Moody's in 2009 after completing a Sloan Fellowship at the London Business School. Prior to this academic sabbatical, she spent seven years at the Financial Services Authority in London where she headed the regulator's Risk Analysis area and acted as its chief macroeconomist. Before joining the FSA, she worked in Dun & Bradstreet's Economic Analysis Group for six years, where she was the organization's Deputy Chief Economist. She holds an MA in European Studies (with a concentration in Economics and Finance) from the Elliott School of International Affairs at the George Washington University in Washington, DC and an AB with a double major in Government and History from Dartmouth College in Hanover, New Hampshire in the United States. She is a CFA Charterholder and is co-chair of the Macroeconomic Committee of the CFA Society France. She is a dual citizen of the United Kingdom and the United States and is based in Paris.
---