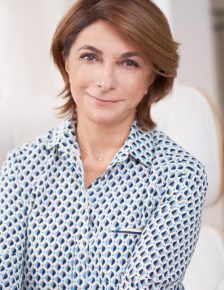 Martine VASSAL
President

Métropole Aix-Marseille-Provence, Conseil départemental des Bouches-du-Rhône
Bio
President of the Aix-Marseille-Provence Metropolis since September 2018, Martine Vassal has been re-elected to head France's second largest metropolis in July 2020.
A graduate of the Ecole Supérieure de Commerce de Marseille, she ran the family textile business for nearly 15 years before entering political life in 2001 and becoming President of the Bouches-du-Rhône Departmental Council in 2015. She was reappointed to head the council in July 2021.
A woman of conviction, claiming a pragmatic, participative, open and social approach in the conduct of her action, Martine Vassal is the first woman to preside over these two strategic executive bodies to lead the development and planning of the Aix-Marseille-Provence territory.
Aware of the impact of the collective in the consideration of issues and the implementation of solutions, she is also First Vice-President of Départements de France and a member of the Board of Directors of France urbaine.
Martine Vassal's ambition is to position Aix-Marseille-Provence as the Euro-Mediterranean Metropolis that Europe needs. An essential gateway between the North and the South, which must be a source of inspiration as well as opportunity.
---