6 Jul 2019
How to Renew European Trust?
Debate 5
On the aftermath of the European election, what diagnosis after the European elections? Europe shows a big weakness, some would even call naivety, facing quirks of D. Trump, the omnipresence of US/ China debates or the Iranian affair. On these subjects, and on many others, Europe is too passive.
In order to inspire trust, Europe must represent an arena of solutions, and not one of issues. European growth does not really take off, and mass unemployment affects too member countries. Europe faces a double threat: outside are challenges and shocks, and inside populism is rising. Are the answers institutional, functional or personal (lack of emblematic figures), or a mix of all that? Institutionally, will the French proposals to improve Eurozone governance deliver results? Are we going to complete the banking union and finally fund a common capital market? Functionally, do we need, and can we strengthen the coordination of economic, fiscal and social policies…? Should the Juncker plan and the 2020 agenda be extended and enhanced? Is there a real lack of pedagogy on European institutions?
The list of priority projects now includes the fight against climate change and the energy transition. If Europe, absorbed by the Brexit saga, wants to carry them through, it is not reasonable to try advancing with 27 parties on all subjects. A multispeed Europe is no longer a scenario, it is already the reality today, in many areas: currency, defence and security, Schengen, etc. The Franco-German couple is necessary to revive the European project; it is however insufficient. It would be a mistake to neglect other member countries, small or large, from the North or from the South, populist or not, in the
Coordination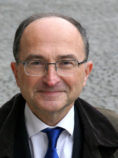 Christian de BOISSIEU
Membre
Cercle des économistes
Biography
Moderator
Speakers
All the speakers