Speaker
Marwan LAHOUD
Chief Strategy & Marketing Officer - Airbus Group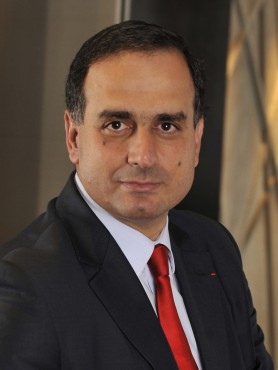 Marwan Lahoud, born on 6 March 1966, is Chief Strategy & Marketing Officer of Airbus Group, Executive Committee member since June 2007.
Prior to joining back EADS/Airbus Group, Marwan Lahoud had run MBDA as Chief Executive Officer since January 2003.
Lahoud began his career at the French Defence procurement agency DGA in 1989.
In 1995, Lahoud was appointed Special Advisor to the French Ministry of Defence.
In May 1998, he joined Aerospatiale as Vice President Development where he was responsible for negotiating agreements with Groupe Lagardère for the Aerospatiale-Matra Hautes Technologies merger.
In June 1999, he was appointed Senior Vice President Strategy and Planning for Aerospatiale Matra, where he also served as Senior Vice President Military Affairs.
In 2000, Lahoud was appointed Senior VP Mergers & Acquisitions of EADS. During his tenure, he oversaw the creation of Airbus, MBDA and Astrium.
Lahoud is alumnus of Ecole Polytechnique; engineering graduate of ENSAE.