Speaker
Jaime DE MELO
Professor - University of Geneva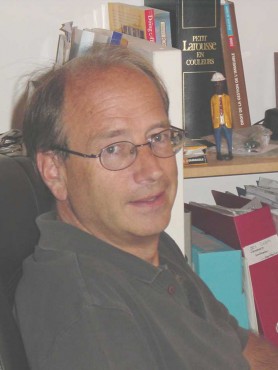 Jaime de Melo joined the faculty of Geneva in 1993. He is a Senior Fellow at FERDI (Fondation pour les études et recherches dans le développement international), a CEPR fellow, a fellow of EU-GDN, and a non-resident fellow at the Brookings Institute. His first job was at USAID (1972-76). He then taught at Georgetown University (1976 to 1980). For the next thirteen years, he held various positions in the Research Department at the World Bank where he was Division chief of the Trade Policy division (1991-93). He was Professeur Invité at CERDI, Université d'Auvergne (1986-2012) and at the Université of Aix-Marseille (1998-2001).
Occasional advisor to governments, he has consulted with the Africa Development Bank, the European Commission, the IMF, USAID, the Swiss government, the World Bank. He has also participated in several projects with the LSE. A founding member of the World Trade Institute, where he taught from 2000 to 2006, he served on its Board from 2000 to 2006. He is currently on the Scientific Advisory Board of the Luca d'Agliano Center.
He has served on editorial boards and, from 2005 to 2010, was editor-in-chief of the World Bank Economic Review. He is interested in development problems and has written on international trade, migration, regionalism, and trade and environmental policies.
Jaime holds a B.A in Political Science from the Maxwell School, Syracuse University, 1968, an M.A. in international relations from the School of Advanced International Studies and a Phd in economics from the Johns Hopkins University in 1975.
Interests, Fields of Research :
Regional Integration, trade and Migration, Trade and climate policies
Publications :
« Le Commerce dans une Stratégie de développement axée sur la 'croissance verte': Problèmes et Enjeux", Revue d'économie du Développement, 2013, vol.2,25-58 (with Gaelle Balineau)
"Removing Barriers to Trade on Environmental Goods: An Appraisal", World Trade Review, 2013, 12(4), 719-35
(contributing  editor with Ndiame Diop and Daniela Marotta) Natural Resource Abundance, Growth and Diversification in the Middle East and North Africa: the Effects of Natural Resources Abundance and the Role of Policies, Directions in Development, Trade, The World Bank, 2012.
(contributing editor with Olivier Cadot) , Aid for Trade: What Have we learnt? Which Way Ahead?,  http://www.ferdi.fr//sites/www.ferdi.fr/files/publication/fichiers/aid_for_trade.pdf, e-book CEPR and FERDI (2014)
(contributing editor with R. Faini and K. Zimmerman), Trade and Migration: The Controversies and the Evidence Cambridge University Press, 1999