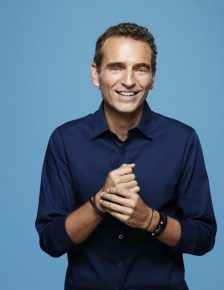 Alexandre MARS
Président-fondateur

Epic and blisce/
Biographie
Alexandre Mars began his career as an entrepreneur at 17 by creating a concert organization company at his high school. After 15 years of experience as a tech entrepreneur and the sale of his last two startups and while living in the U.S., Alexandre Mars put his expertise as an entrepreneur to work for social causes.
In 2014, he founded Epic, a global foundation that identifies, selects, supports and monitors organizations in order to catalyze their direct action on underserved children and young people. Alexandre Mars is also the founder of blisce/, the 1st transatlantic growth- stage venture capital fund to receive the B Corp certification. Blisce/ helps entrepreneurs build companies that matter for consumers by promoting strong ESG policies. Since its creation, blisce/ has invested in companies such as Spotify, Pinterest and Too Good to Go, as well as Headspace and Brut., where Alexandre sits on the board.
Alexandre Mars is the author of La Révolution du Partage, (Editions Flammarion/Versilio, 2018), of Giving: Purpose is the New Currency (HarperOne/HarperCollins, 2019) and of Ose ! Tout le monde peut devenir entrepreneur (Editions Flammarion/Versilio, 2020). He also has a podcast called PAUSE where he welcomed guests like Fanny Picard, Yann-Artus Bertrand, Lucie Basch, Bris Rocher, Thierry Petit, and many more.
---