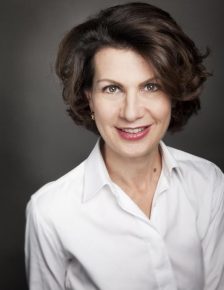 Dominique CARLAC'H
Vice-Chairwoman & Spokesperson

MEDEF
Bio
Dominique Carlac'h, 52 years old, is a former high-level sportswoman (athletics) who completed her studies at Sciences Po and HEC. She began her career at the OECD as an analyst, before joining the field of consultancy in strategy, financing and public policies for innovation.
She developed and managed her own company, D&Consultants, founded in 1991. Today, D&Consultants employs 40 people and has completed more than 1800 missions.
In 2018, the new President of the MEDEF, in a wish to gather all the forces willing to participate in the construction of a new MEDEF, proposed that Dominique Carlac'h continues her commitment to the service of companies, by nominating her as Vice-President and Spokesperson.
Through his professional activity and his trade union responsibility, Dominique Carlac'h is part of the front line actors who argue for a post-crisis economic rebound by strengthening the competitiveness of our companies and the attractiveness of our territory, all accompanied by greater social dialogue.
She is also a strong advocate of economic development through innovation, a philosophy at the epicenter of her mandate as Honorary President of the innovation consultancy association.
In May 2021, Dominique Carlac'h was appointed advisor to the Enterprise Group of the French Economic and Social Council (CESE).
Dominique Carlac'h is also the founder of the MEDEF Women's Network.