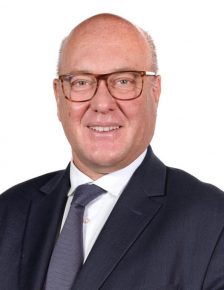 Eric PINON
Chairman

Association Française de la Gestion Financière (AFG)
Bio
Chairman of the French Asset Management Association (Association Française de la Gestion financière - AFG) since May 2017, he is also Senior Advisor of the Financière de l'Echiquier.
He began his career in 1978 with the stockbroker Michel Puget. He remained a senior executive at the firm until its merger with the Barclays group in late 1989.
In 1989, he founded "Europe Egide Finance", heading that company until its sale to KBL France (Krediet Bank group) in 2003, whose he had served as managing director until 2006. From 2006 to 2017, he has been managing partner of Acer Finance.
He served as Vice-Chairman of the AFG from 1997 to 2003 and from 2015 to 2017.
He graduated with a Master's Degree in financial management from Sorbonne – Paris I.
---