Articles & Contributions
Discover the latest contributions from our speakers and partners.
The Way Forward for the Middle Class
By Monika Queisser, Senior Counsellor and Head of Social Policy Division in OCDE
The school for the future
By Claudia Costin, Director of the Centre for Excellency and Innovation in Educational policies from Getúlio Vargas Foundation in Brazil and a former Senior Director of Global Education in the World Bank
What we owe each other
By Minouche Shafik, the director of the London School of Economics and Political Science
Ambition, Antifragility, and the Many Futures of R&D
By Alf Rehn, Professor of Innovation, design and management in Danemark
The pandemics of 1918 and 2020 compared: An Optimist's View
By Joel Mokyr, Northwestern University
Precariousness, poverty, what initiatives?
From Pierre Jacquet, member of Cercle des économistes
Preparing the health systems for futures pandemics
By Pierre-Yves Geoffard, Member of Le Cercle des économistes
Preserving individual freedoms after the pandemic
From Yann Algan, Member of Cercle des économistes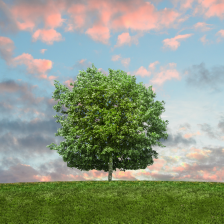 The challenges of environmental action
By Patrice Geoffron, Professor of Economics at the University of Paris Dauphine  and member of Le Cercle des économistes
Facing the new order of globalisation: rethinking international cooperation
From Akiko SUWA-EISENMANN, membre du Cercle des économistes
Are we able to anticipate new crises?
From André Cartapanis, Professor at Sciences Po Aix and member of Le cercle des économistes
Impact finance for a sustainable recovery
By Mary-Françoise Renard, member of Le Cercle des économistes
The debt dangers
From Sharon Donnery, Deputy Governor at the Central Bank of Irland