Speaker
Saïd HAMMOUCHE
Founder & CEO - Mozaïk RH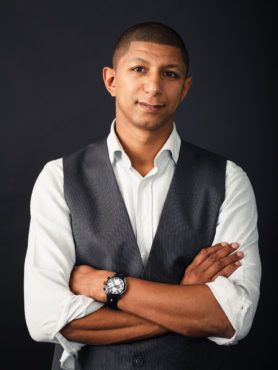 Former civil servant of the National Education he creates at the end of 2007 Mozaïk RH which is today a major actor of the economic inclusion of graduates from less priviledged backgrounds. In 10 years, the social entrepreneur has forged strong ties with large companies and is now a reference in Diversity and Equal Opportunities expertise. Ashoka laureate, he has been elected social entrepreneur of 2007's year.
To amplify the impact of actions so far carried out and obsessed by systemic change, he launched in 2015, with several business leaders, the Mozaïk Foundation, designed to accelerate the economic inclusion of talents from less privileged territories.
In May 2018, he is asked by the President of the French Republic to sit on the Presidential Council of Cities.
In 2012, he wrote with Vincent Edin, "Chronique de la discrimination ordinaire" published by Gallimard.
He is Chevalier of the National Order of Merit.
Twitter Account: @SaidHamouche