Speaker
Frank LANOUX
Vice President, In charge of Communication - Altice Media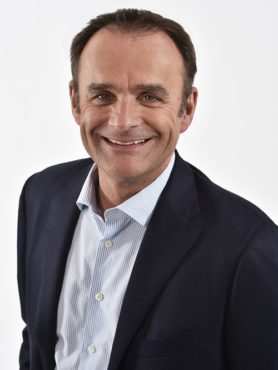 Frank Lanoux began his career at RFM in 1982 with the station's founder, Patrick Meyer before becoming the anchor chief.
In 1985, he joined NRJ group as Director of Toulouse and Montpellier stations, before joining the group's leadership in 1986 for the network development and animation.
In 1994, he became a consultant for Europe 2, M40 (subsidiary of CLT and SER) and The Unique Broadcasting Company (English Broadcasting and TV Sponsorship Company) before taking over the management of Europe 2 network the same year.
In 1996, he created the company OPeN which has Europe Grolier, the Pole FM Group Europe 1, Hiwire, Tell-me and M6 as customers.
In 2000, he participated in the creation of NextRadio as Delegated Director and was appointed Chief Executive Officer of RMC in 2005. In June 2012, he also became Vice-President of RMC Découverte channel before becoming Deputy General Director of SFR Média in 2016, and then Vice-President of Altice Media in 2019.
Frank Lanoux is also the administrator of Médiamétrie and ARPP.
In February 2013, he published "La deuxième vie de RMC" at éditions du Rocher.
Photo by Nicolas Gouhier / ABACAPRESS.COM