Speaker
Etienne KLEIN
Physicien - CEA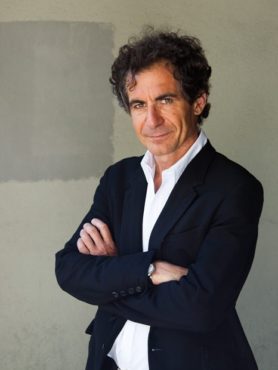 Born in 1958, Etienne Klein is a physicist, Research director at the CEA (French Alternative Energies and Atomic Energy Commission) and doctor of philosophy of science. He is the head of the CEA's Laboratoire de Recherche sur les Sciences de la Matière (LARSIM).
He has been involved in various major projects, in particular the development of the laser isotope separation process, the construction of a superconducting cavity accelerator, and the design of the large European particle collider, the LHC.
He teaches philosophy of science at the Ecole Centrale de Paris.
Author of numerous books and winner of several awards, he is a member of the Académie des Technologies.
Every Saturday (at 4pm), he hosts a program on France-Culture, "La conversation scientifique".
He has written several books on physics, particularly on the question of time. He recently published:
Matière à contredire, Essai de philo-physique, Les éditions de l'Observatoire, 2018.
Le Pays qu'habitait Albert Einstein, Actes sud, 2016.