5 Jul 2019
Is Sustainable Consumption a Necessity or a Mirage?
Session 9
Resource depletion seems to be confronting us today with an existential choice, both economic and societal: should we aim for greener growth with constant consumption or should we completely rethink our consumption model? On the one hand, the circular economy offers the promise of preserved level of consumption and way of life. But can it sustain our current level of consumption on its own? On the other hand, a change in our consumption patterns would require a real awareness, but will we be able to regulate ourselves before being forced to do so by a lack of resources?
These major challenges are increased by demographic pressure and the development of an increasingly large middle class in some developing countries. In fact, our energy needs are growing as our resources become scarcer. What will our energy, food and service needs be tomorrow? Will we be able to meet them without sacrificing quality to quantity?
Coordination
Lionel RAGOT
Membre associé
Cercle des économistes
Biography
Moderator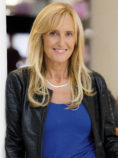 Christine KERDELLANT
Editor in Chief
L'Usine Nouvelle
Biography
Speakers
All the speakers
Contributions