5 Jul 2019
How to Reconcile the Core and the Periphery?
Session 12
Two transformations are ongoing in the world. First, the development of a New Industrial Revolution, currently accelerating. Second, the metropolisation of growth, resulting from the increasing density of creative and productive processes. As a result, we observe the emergence of non-metropolised territories which do not benefit from a metropolis connected to a globalised world nor from research, innovation and financing systems. Those territories are rapidly marginalised, as they also lack a visionary governance simultaneously dealing with the leverages that economic development, urbanism and transports offer to attract actors of the New Economy.
For 20 years, France in particular has been faced with an accelerated deindustrialization of its territories which are not or less metropolised. The weight of manufactured production thus fell to 10% of GDP in France, compared to 20% of GDP in Germany which enjoys a strong network of metropolises. In France, 90% of the population lives on one half of the territory, leaving the other half with no metropolised cities.
We must act at the national and regional scales if we are to reconcile the core and the peripheries. At the national scale, how can we accelerate the modernization of our productive system in a New Industrial Revolution? How can we strengthen the system of metropolises in France? At the regional scale, how can we couple remote territories with reinforced metropolises? Does the institutional system in place enable those evolutions? If not, which other institutional system will?
Coordination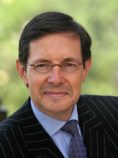 Christian SAINT-ETIENNE
Membre
Cercle des économistes
Biography
Moderator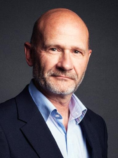 Philippe ESCANDE
Columnist and editor Business section
Le Monde
Biography
Speakers
All the speakers
Contributions