Speaker
François BROTTES
Chairman of the Executive Board - RTE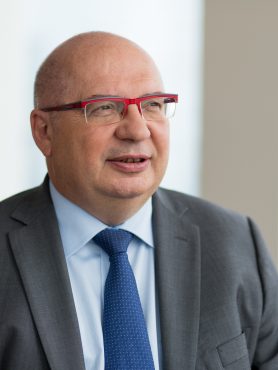 Since 2015, François Brottes has served as Chairman of the Executive Board of RTE. He has been a journalist up until 1981 and managing partner of a communication and audio-visual production company up until 1997.
Alongside his professional activities, he has been elected Deputy Mayor of Crolles in 1983, and Mayor from 2005 to 2014. He has also endorsed the role of President of the "Communauté de communes du Grésivaudan" (1989-2012), which has later became the "Communauté de Communes du Grésivaudan". He has been Regional councillor of the "Rhône-Alpes" Region (1992-1998) and President of the association gathering of the elected representatives from mountainous areas in France – so-called "Association des élus de la Montagne" (2004-2012).
François Brottes has entered French national politics as Member of Parliament (1997-2015). He has been elected in the French department Isere for national elections. During his four mandates, he has been the 1st Vice-President of the "SRC" political group in Parliament, Co-president of a Parliamentary study group dedicated to the energy sector (2007-2012). He has chaired the Committee of Economic Affairs of the French Parliament from 2012 to 2015 and several committees: Committee of Inquiry related to the costs of the nuclear industry (2013-2014), Special Committee on the energy transition law (2014-2015), Special Committee on the law dedicated to Growth, Economic Activity and Equal economic opportunities (2015). He has proposed and been the Rapporteur of the Energy law adopted in 2013 which paved the way towards the energy transition.