8 Jul 2018
Toward a Clash of Nationalisms ?
Session 29
The European example is revealing. One of the political objectives of the establishment of the European Union was to curtail the rise of nationalism that shook twentieth century Europe, building on a common horizon far beyond national disputes. A few years ago, still, this goal appeared well underway. Since the beginning of the 2000s, however, signs indicating a return towards a feeling of more nationalistic preferences seem to multiply and consequently threaten the above-mentioned European objective.
Read more
Beyond such European complications, the resurgence of nationalistic impulses seems to expose a more global phenomenon. Worldwide, in China, Russia and, of course, the United States, neo-nationalist discourses has gained momentum, thus decelerating the openness and free trade momentum of past decades. Beyond exacerbated trade rivalries, should we now fear regional, or worse yet, global unrest?
Individuals and their political representatives seem to increasingly and violently reject current visions of international cooperation – and a vision of border opening. Have cultural peculiarities been reinforced as the prerogatives of national sovereignty recede? Can we already conclude that the European experience has failed? Will this rise in nationalism bring about new forms of conflict (at the economic, commercial, and or military levels)? Should we rethink new forms of supranational governance structures to respond to current anxieties and temptations of withdrawal ?
Coordination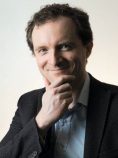 Augustin LANDIER
Associate Member
Le Cercle des économistes
Biography
Moderator
Sylvie KAUFFMANN
Editorial director and columnist
Le Monde
Biography
Speakers
All the speakers
Contributions
Towards a crisis of nationalisms_LANDIER