7 Jul 2018
Where Do We Stand in Terms of Digital Democracy ?
Debate 5
At a time when there is a dramatic increase in digital tools and accessibility, facilitated by the widespread use of smartphones, and given that public opinion is commonly measured through the prism of social media, we realize that the exercise of democracy is evolving. At the same time, as lifestyles continue to change, the public space is feeding on new forms of citizen participation, mingling new players (social media, civic tech, online petition platforms, etc.) and new issues (input from citizens outside the electoral framework, transparency).
Read more
However, the appearance of these new digital uses raises several issues. Given how the anonymity of the web exacerbates the stands taken, and in the face of the "fake news" phenomenon, is e-democracy an illusion? Can digital technologies play a role in improving and or transforming democracy? Are digital tools giving citizens a genuine ability to influence governmental policy? By replacing traditional democratic tools, do digital tools threaten to destroy their credibility for good? With the use of digital tools, is representative democracy set to disappear?
Coordination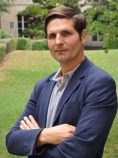 Yann ALGAN
Member
Cercle des économistes
Biography
Moderator
Stéphanie ANTOINE
Journalist
France 24
Biography
Speakers
Xavier BERTRAND
President
Regional Council of Hauts-de-France
Biography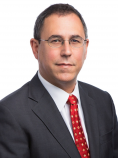 Barry LYNN
Executive Director
Open Markets Institute
Biography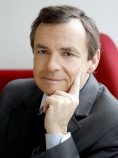 Alain WEILL
Altice Europe CEO
SFR-Groupe Altice
Biography
All the speakers
Contributions