6 Jul 2018
Access to Resources: The Central Issue Behind Conflict ?
Session 3
In the light of increased global geopolitical tensions, it is difficult to define exactly why there has been a renewed upsurge in populist and nationalist tendencies in many countries, other than to say that they represent a defence mechanism or an attempt to become more inward-looking in the face of the uncertainties caused by globalisation. Given the widening of inequalities between the winners and losers of globalisation, it could be, however, that a large proportion of geo-strategic positioning can also be explained by attempts to appropriate the planet's resources. Are advances in the China Sea or Trump's protectionist strategies in the United States a reflection of very real fears over resource depletion? And, generally speaking, can these conflicts, whether commercial or armed, be explained by this unease?
Read more
After all, all resources are exhaustible (mineral products, oil, arable land, etc.) or, at the very least, unfairly distributed amongst populations (water, energy sources, etc.). A coordinated and responsible management approach to their exploitation is undoubtedly possible, but the temptation of appropriation is great. And since the various states have become aware of this, it seems unrealistic to assume it is possible to appease geopolitical tensions unless some action is taken. Given this rivalry, what role does trade (and therefore jobs) play? And what comes under the heading of resources and purely strategic interests?
Specifically, is the Middle East condemned to instability? Will China monopolise Asian, or even global, resources? Will North America protect the North American Free Trade Agreement (NAFTA)? Can the African continent exploit its resources in order to develop? Does Europe still actually have any resources? Faced with these issues, will its cohesion be strengthened by the painful experience of Brexit or has its collapse already begun? Overall, the question of international governance is raised. Is multilateralism outdated? Are we returning to mercantilism?
Coordination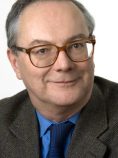 Jacques MISTRAL
Member
Cercle des économistes
Biography
Moderator
Speakers
All the speakers
Contributions