7 Jul 2018
Does Green Finance Reflect our Responsible Aspirations ?
Session 21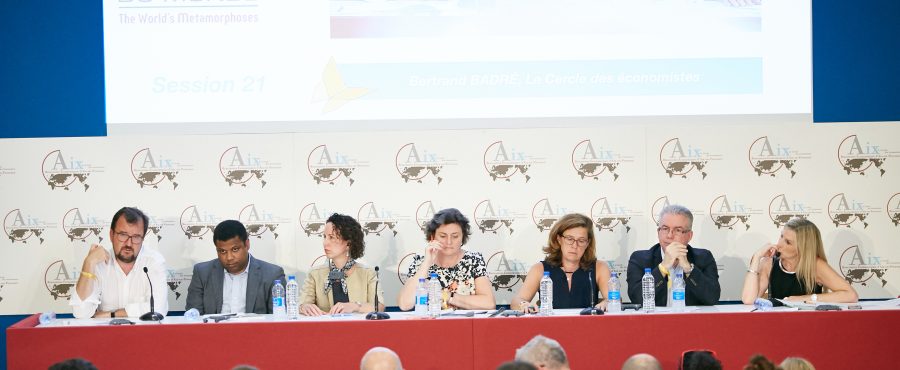 Green finance has become a strong symbol in a world aware of its excesses and their impact on the environment. As a matter of fact, economic stakeholders, just like public opinion, are becoming aware of these issues and are changing the way they are acting on the world. Green funds, green bonds: the evolution of the vocabulary reflects this new challenge, represented by the "greening" of financial instruments, despite the rather limited size of the market – which amounts to barely 220 billion dollars on the global bond market, i.e. a drop in the ocean. Are businesses truly committed to green finance or is it just a communication tool? Can a bank do without green finance? How can you measure the real impact of an investment project on the environment? Are public finances responsible for leading private finance on the path of green finance?
Read more
The relative significance of green finance should not hide the fact that beyond the environmental issue, the green bond model, on a more general level, should be applied to all social issues (social integration through housing and employment, health, associations and humanitarian…). What about the social impact bonds market? And what if finance saved the world by encouraging economic stakeholders to implement best practices?
Coordination
Bertrand BADRÉ
Associate Member
Cercle des économistes
Biography
Moderator
Isabelle GOUNIN-LEVY
Reporter and broadcaster
LCI
Biography
Speakers
All the speakers
Contributions