9 Jul 2017
Thomas Pesquet 's Keynote
Le Cercle des Economistes is pleased to welcome Thomas Pesquet to Les Rencontres Économiques d'Aix-en-Provence for his first public speaking engagement since returning to Earth after six months in space!
Opening the day of debates on Sunday, July 9, the astronaut will participate in an exceptional discussion with Jean-Yves Le Gall, President of the French space agency CNES. The indisputable base for French and European space-related ambitions, the CNES naturally found its place at Les Rencontres Économiques.
Since Bertrand Piccard participated after his Solar Impulse flight around the world in 2016, this event has become the meeting place in France for international players in innovation, technology and exploration.
The session with Thomas Pesquet and Jean-Yves Le Gall will be broadcast live on the YouTube channel. For this 17th edition, the Aix event's theme of "In Search of New Forms of Prosperity" will provide the opportunity to rethink and debate about the world's economic models.
Coordination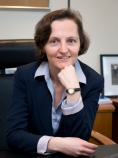 Claire WAYSAND
Member
Cercle des économistes
Biography
Speakers
Jean-Yves LE GALL
President
Centre National d'Etudes Spatiales
Biography
All the speakers