Come to the meetings
Locations of meetings
Friday 4 july
Université d'Aix-Marseille – Site Schuman
3 avenue Robert Schuman
13100 Aix-en-Provence
See the location on Google Map
Saturday 5 july
Sciences Po Aix
25 rue Gaston de Saporta
13100 Aix-en-Provence
See the location on Google Map
Hôtel Maynier d'Oppède
23 rue Gaston de Saporta
13100 Aix-en-Provence
See the location on Google Map
Hôtel Aquabella
25, rue du Bon pasteur
13100 Aix-en-Provence
See the location on Google Map
Sunday 6 july
Université d'Aix-Marseille – Site Schuman
3 avenue Robert Schuman
13100 Aix-en-Provence
See the location on Google Map
Follow the sessions online
You can follow all debates in live on our website.
Come to Aix-en-Provence
Aix-en-Provence is easily accessible by train (3 hours on the TGV rapid train from Paris), by air (the airport of Marseille Provence is only 25 minutes away) or by road (via modern superhighways or a bus station).
Getting here
By plane: the international airport of Marseille-Provence (25 km)
By train: the Aix-en-Provence train station and the rapid TGV train will take you to RD9, from which there are shuttles to Aix-en-Provence (15 km),  Arbois technopole. The train ride is 3 hours from Paris or 1:20 from Lyon.  There is a local train station in downtown Aix although it is not served by the TGV rapid train.
By car: Highways A7 – A46 and A8 lead to Aix from Paris (780 km), Lyon (300 km) and Nice (175 km), with ith exits for Aix ouest (Aix West), Aix sud (Aix South)  and Aix centre (downtown Aix).  Highways A54 and A9 lead to Aix from  Montpellier (150 km), Nîmes (120 km), and Arles (80 km), with exits at Aix ouest (Aix West) and Aix sud (Aix South).
Bus station : on the Avenue de l'Europe.
To find out more, please visit the website of the Aix-en-Provence Tourism Office via the following link:  www.aixenprovencetourism.com/aix-plans.htm
Lodging
Whether it be in the center of the city or in the surrounding countryside, Aix-en-Provence offers you a wide choice of lodgings to meet every taste.  There are different kinds of hotels—rustic, modern, major hotel chains or independent hotels—all of which have that little extra something that lends to the hotels of Aix-en-Provence their incomparable charm.
The reservation and information center of the Office of Tourism is very efficient.  Reservations are free and secure.  Click on the hyperlink below to be connected to the list of hotels on the Aix en Provence Tourism Office site.
La liste des hôtels à Aix en Provence sur le site de l'office du tourisme
Things to see in Aix
The International Festival of Lyric Art of Aix-en-Provence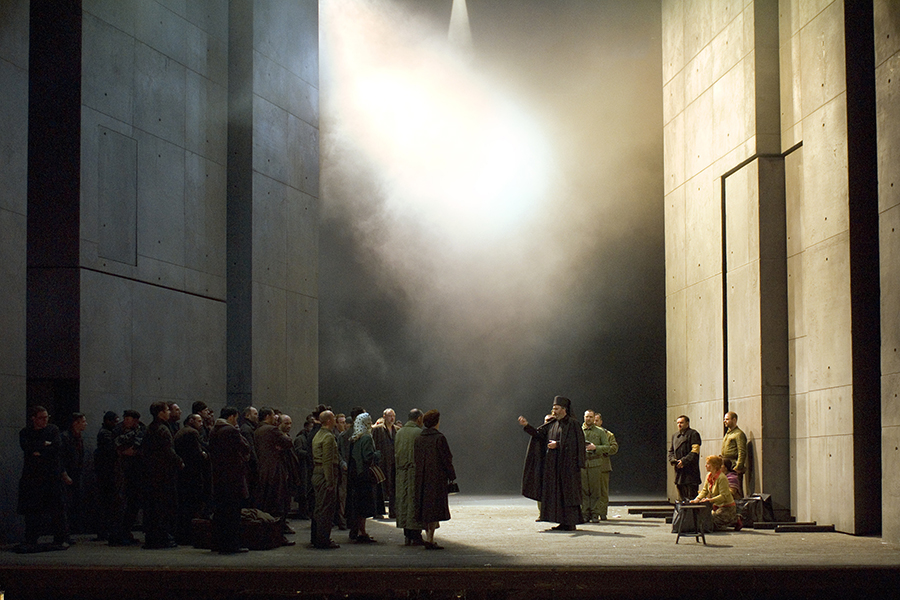 Economic Encounters of Aix‐en‐Provence takes place at the same time as the opening of the Festival of Aix-en-Provence.  For three days, Aix‐en‐Provence is transformed into unique location where economics and culture come together.
For more information: http://www.festival-aix.com/
The city of Aix-en-Provence
Aix is a both a city of mineral springs and spas and a city of art, famous for these two aspects of its identity.   However,  Aix is also a city that knows how to harmonize different historical times and different cultures.  Open to the world, it is a city on a human scale whose architectural and urban heritage make for a seamless blend of historic and modern, such that the past complements the present and meets the future.
A name that spans history: Aquae Sextiae, Ais en Provencou, Aix en Provence
The founding of Aix: 122 AD.
Surface area: 18 600 hectares
Population: 137 067
Average temperature: 17°
The history and the main attractions of the city are described in detail at the website: i :www.aixenprovencetourism.com