9 Jul 2017
What Are The Tools To Reach Prosperity?
Debate 8
At a time when globalization is under intense criticism, the transnational nature of new challenges facing the international community can no longer be met by national responses. The strength of any political body lies not only in its ability satisfy its population but in being able to participate in the world around it.
Increased border porosity increases the complexity of the regulation of the flow of goods, capital, people and information..  The International community has been unable to find comprehensive responses, either at the national or international level, to meet the number of risks facing it today.
It is therefore reasonable to wonder if the existing international governance system can still address the issues of an open and multipolar world. Do representatives within various international organizations comprehend the reality of the world today? Should multilateralism, contested by converging forces (Trump, Brexit, etc.), remain the favoured solution given the rising complexity of modern international relations?
Moving beyond international governance, should we consider that regional solutions are more suited to certain issues than global ones? If so, how can a coordinated and efficient policy be implemented within regional groups?
Finally, is stronger economic governance to fight certain negative practices (e.g., deflationist practices, social dumping, tax havens, illegal financing, etc.) necessary and sufficient? Despite the drawbacks, is state government still the most efficient way forward?
Coordination
Christian de BOISSIEU
Membre
Cercle des économistes
Biography
Moderator
Speakers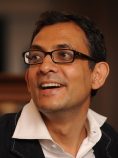 Abhijit BANERJEE
Professor
Massachusetts Institute of Technology (M.I.T.)
Biography
Fabrice BREGIER
President and Chief Executive Officer
Airbus
Biography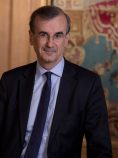 François VILLEROY de GALHAU
Governor
Banque de France
Biography
All the speakers