7 Jul 2017
Has Globalisation Turned Its Back On The People?
Debate 1
While globalisation is not a new phenomenon, it has intensified over the past few decades as a growing number of major players have joined global trade and financial flows have risen sharply.
Middle-class income stagnation in the United States, unskilled job losses in industrialised countries and the 2008 financial crisis have all contributed to a sense of distrust of globalisation among people today, leading them to vote against it.
Does the globalisation of trade and finance drive prosperity, both at the national level and for individuals?
Has effective redistribution occurred? If not, are we in a position to offer viable prospects to those who may lose out, even as the country as a whole benefits?
Should the game rules that govern globalisation be revised to restore people's trust? What role do international institutions have to play in the process?
Coordination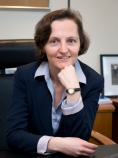 Claire WAYSAND
Membre
Cercle des économistes
Biography
Moderator
François LENGLET
Editor in chief
France 2 & RTL
Biography
Speakers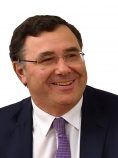 Patrick POUYANNÉ
Chairman & Chief Executive Officer
Total
Biography
Jason FURMAN
Former Chairman of the Council of Economic Advisers
USA
Biography
Jorge CASTANEDA
Former Secretary of Foreign Affairs
Mexico
Biography
All the speakers
Contributions