8 Jul 2017
Should competition between countries, as between businesses, be encouraged?
Session 24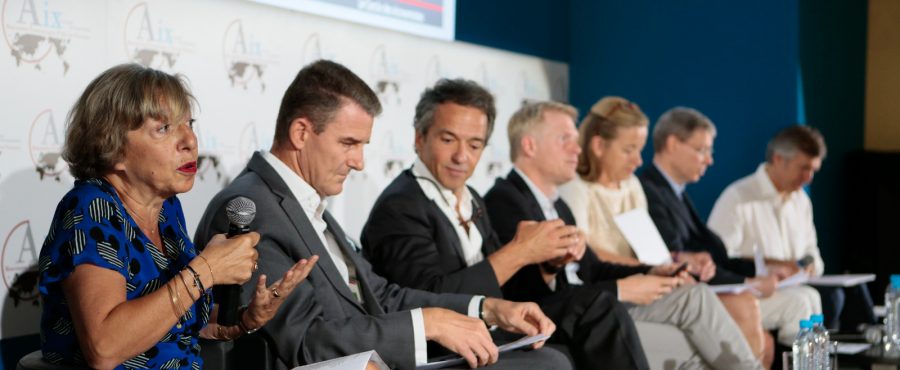 The benefits of competition between businesses are clear. Competitive safeguards enable the market power of dominant businesses to be challenged, encourage innovation and ensure the natural selection of the best-performing companies. Competition policy aims to identify and penalise competitors who engage in unfair practices such as price fixing or collusion, detect and put an end to abuses of a dominant position, and assess anti-competitive risks that may arise from certain mergers. However, digital platforms, which are necessarily large-scale to ensure their effectiveness, pose new difficulties with regard to competitive regulations. These inherently transnational platforms are likely to use income transfers between countries to optimise their tax burden, while their essential nature allows them to leverage sometimes considerable resources from certain players that depend on them. Additionally, their activity sometimes circumvents existing regulations and forces competition in otherwise closed sectors.
Should countries be encouraged to compete in the same way?
Competition between countries does come with benefits:
It gives States more autonomy in implementing the policies for which the leaders were elected;
It enables gains in efficiency: because citizens, or at least some of them, vote with their feet by studying, working or investing elsewhere, States must take quality competition between institutions and infrastructures into account. Due to professional and capital mobility, these competitive processes can lead citizens to desert inefficient countries.
Competition slows countries' tendencies to create state-heavy economies.
As with business competition, competition between States promotes a less uniform, more adequate response to the demands of local populations.
However, it also has its drawbacks:
It can reduce margins for manoeuvring, especially with regard to economic policy.
Tax competition leads to taxing only factors of production and less mobile assets, while others are optimised.
With environmental and financial concerns, aligning regulations on the lowest bidder or cheapest options imposes externalities on more virtuous countries.
Furthermore, creating a club of countries that would cooperate on a limited number of issues faces the same hurdles as creating a cartel in a market, with members being tempted to stray away from a jointly-decided line of conduct. The European Union is a clear example of the successes and failures of creating a coalition of countries.
This session will debate the various aspects of creating the ideal club of countries: how would they make collective decisions on such diverse issues as the movement of people and capital, tax competition and the environment? Which issues should be covered by collective decisions? What penalties should be applied in the event of noncompliance? What form should decision-making bodies take?
Coordination
Anne PERROT
Membre
Cercle des économistes
Biography
Moderator
Nicolas BEYTOUT
President and Founder
L'Opinion
Biography
Speakers
All the speakers