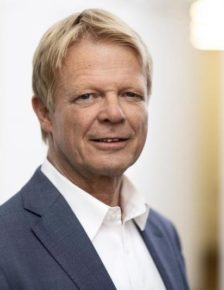 Reiner HOFFMANN
President

German Trade Union Confederation
Biographie
Reiner Hoffmann was born in Wuppertal in May 1955 and began his professional career as an apprentice at Farbwerke Hoechst. He studied economics at the Bergische Universität-Gesamthochschule Wuppertal on a scholarship from the Hans Böckler Foundation. He completed his studies in 1982 with a degree in economics and initially worked temporarily as an assistant at the Economic and Social Committee of the European Community in Brussels.
From 1983 to 1994, he worked at the Hans Böckler Foundation, Düsseldorf, where his last position was Head of the Research Promotion Department. From October 1994 to May 2003 he was Director of the European Trade Union Institute (ETUI) in Brussels. He was elected Deputy General Secretary of the ETUC at the Congress of the European Trade Union Confederation (ETUC) in May 2003 (Prague) and confirmed in this post at the Congress in May 2007 (Seville).
His main areas of work at the European Trade Union Confederation were European economic and employment policy, structural and industrial policy, co-determination and corporate social responsibility.
On 6 November 2009, Reiner Hoffmann was elected Regional Director of the Mining, Chemical and Energy Industrial Union (IG BCE) North Rhine. As the representative of the main executive committee and managing director of the state district, he was responsible for overall management and coordination and was in charge of collective bargaining and industrial policy in North Rhine-Westphalia.
On 1 October 2013, the DGB Federal Committee elected Reiner Hoffmann to the DGB's Executive Federal Board (GBV). On 1 February 2014 he succeeded Claus Matecki in the GBV.
On 12 May 2014, the 400 delegates of the 20th Ordinary Federal Congress in Berlin elected a new four-member Executive Federal Executive Board of the DGB. Reiner Hoffmann was overwhelmingly appointed Chairman of the German Trade Union Confederation to succeed Michael Sommer. Delegates at the 21st Ordinary Federal Congress in 2018 confirmed him in this office.
Translated with www.DeepL.com/Translator (free version)
---