Speaker
Antonio MELOTO
Chairman & Founder - Gawad Kalinga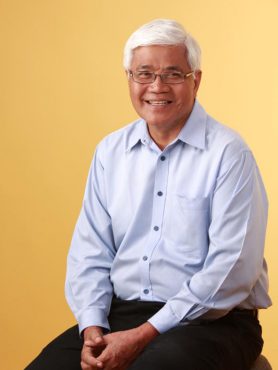 After graduating from Ateneo de Manila University with a B.A. in Economics, Tony worked as Purchasing Manager at Procter & Gamble.
In 1995, he started working with the poor in the slums through a youth program for gang leaders that has evolved into Gawad Kalinga a movement that has built 2,500 integrated & holistic communities in slum areas & remote rural communities. GK is now focused on integrating sustainability in the communities through the GK Enchanted Farm Village University template. With a deliberate focus on countryside development & social entrepreneurship, the FVU is the first of its kind in the world, designed to become a destination for Social Tourism, a venue for Social Education & an incubator for Social Business whose end goal is to raise 500,000 social entrepreneurs to create wealth where no one is left behind.
Described as a radical optimist, Tony is now building an systemic, inclusive & solidarity platform for convergence & global int'l partnerships with Universities, MNCs, local authorities, other NGOs & volunteers to promote social entrepreneurship among young entrepreneurs from the BoP through the SEED Program.
In the last 5 years, he has been invited to speak in major forums (UN, UNESCO, DAVOS, MEDEF, CONVERGENCE, World Forums) bringing attention to this unique model for sustainable development that brings together the rich & the poor to work in solidarity towards addressing humanity's most pressing challenges—climate change, extreme poverty & food security.
Contributions