Intervenant
Bertrand BADRÉ
Visiting Fellow - The Peterson Institute for International Economics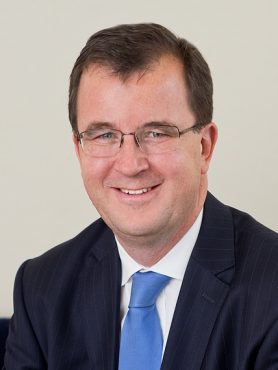 Mr Badré is currently serving as a Visiting Fellow at the Peterson Institute for International Economics and as a Senior Advisor at the World Economic Forum. Previously, as Managing Director and World Bank Group Chief Financial Officer, Mr. Badré was responsible for the collective financial and risk management strategies of the World Bank Group and for each of the institutions that make up the Group. He contributed to international dialogue on financial standards and practices through representation at the Financial Stability Board, as chair of the WEF Global Action Council on Sustainable Development and participation in meetings of the G7 and Heads of Multilateral Development Bank.  Mr Badré also oversaw the Information and Technology Solutions Vice Presidency.
Prior to joining the World Bank in March 2013, Mr Badré served as Group Chief Financial Officer at Société Générale, Group Chief Financial Officer of Crédit Agricole, and Managing Director of Lazard in Paris, responsible for the Financial Services Group. In 2003, he was invited to join President Chirac's diplomatic team and was closely involved in the preparation of the G8 summit in Evian. In 2002, he was a member of the World Panel on Financing Water Infrastructure, a panel of financial experts to assess ways of attracting resources to the water field, chaired by Michel Camdessus.
Mr Badré has served in the French Ministry of Finance (1995 to 1999), and has been a Director on a number of boards, including the Supervisory Board of Eurazeo, Haulotte Group, various boards of the leading French regional daily Newspaper Group Ouest France, and subsidiaries of Crédit Agricole and Sociéte Générale. Mr Badré is a graduate of Ecole Nationale d'Administration and Institut d'Etudes Politiques de Paris. He also studied history at Paris Sorbonne University, and graduated from the Paris business school at Hautes Études Commerciales.
Contributions