Speaker
Jean-Michel SIX
Managing Director, Chief Economist EMEA - S&P Global Ratings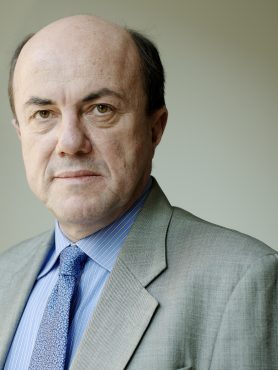 Jean-Michel is S&P Global Ratings Chief European Economist, based in Paris.
He held a series of positions for Standard & Poor's economic and financial information division, DRI (Data Resources) between 1982 and 1997, both in Europe and in the US, including Chief Economist and Managing Director.
He left Standard & Poor's in 1997 to help found Global Partners, Inc., a US- based consulting firm. Jean-Michel rejoined Standard & Poor's at the beginning of 2005 in New York and subsequently moved back to Europe.
Jean-Michel has been a member of the European Central Bank's Shadow Council from 2006 to 2014. He is a member of the World Economic Forum's Global Agenda Council on Europe and of the Bretton Woods Committee.
Jean-Michel holds a PhD in Economics from the University of Paris.
Jean-Michel Six on Twitter: @SPGlobalRatings
Photo credit: Isabelle Lévy-Lehmann