Speaker
Guntram WOLFF
Director - Bruegel, Brussels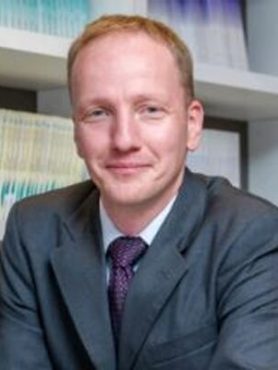 Guntram Wolff is the Director of Bruegel since June 2013. His research focuses on the European economy and governance, on fiscal and monetary policy and global finance. He regularily testifies to the European Finance Ministers' ECOFIN meeting, the European Parliament, the German Parliament (Bundestag) and the French Parliament (Assemblée Nationale) and is a member of the French prime minister's Conseil d'Analyse Economique.
Guntram Wolff is also a member of the Solvay Brussels School's international advisory board of the Brussels Free University. He joined Bruegel from the European Commission, where he worked on the macroeconomics of the euro area and the reform of euro area governance. Prior to joining the Commission, he was coordinating the research team on fiscal policy at Deutsche Bundesbank. He also worked as an adviser to the International Monetary Fund.
Publications
"One market, two monies: the European Union and the United Kingdom", Bruegel Policy Brief, 2016/01 (with André Sapir).
 "How can Europe avoid secular stagnation?", in Brookings Think Tank 20 volume, November 2014.
"Addressing weak inflation: The European Central Bank's shopping list", Bruegel Policy Contribution, 2014/05 (with Grégory Claeys, Zsolt Darvas and Silvia Merler).
"EU-IMF assistance to euro area countries: an early assessment", Bruegel Blueprint, XIX, 2013/1 (with Jean Pisani-Ferry and André Sapir).
"Identifying discretionary fiscal policy reactions with real time data", Journal of Money, Credit and Banking, 43(6), 1271-1285, 2011, (with Ulf von Kalckreuth).