Intervenant
Isabelle BAJEUX-BESNAINOU
Dean and Professor of Finance - McGill University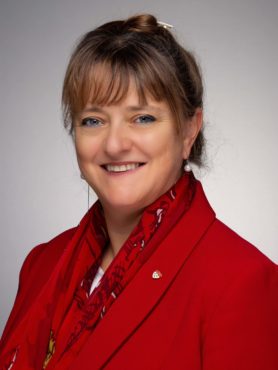 Dr. Isabelle Bajeux-Besnainou has served as Dean of the Desautels Faculty of Management at McGill University since September 2015. Under her leadership, the Faculty launched a Masters of Management in Finance, a Masters of Management in Analytics, a series of interdisciplinary minors in Entrepreneurship for undergraduate students, and program offerings in data analytics at several levels. Dean Bajeux-Besnainou has also led strong efforts in the hiring of professoriate, and managed the expansion of the Faculty's physical facilities through the acquisition and renovation of the Donald E. Armstrong Building.
Most recently, she spearheaded the creation of the very innovative Bensadoun School of Retail Management, dedicated to the future of retail. Dean Bajeux-Besnainou is an alumna of the École Normale Supérieure (ENS) Paris in Mathematics and earned a doctorate in Mathematics Applied to Finance in 1989 from Université Paris-Dauphine.
Her work has been published in academic journals such as Management Science, Mathematical Finance, Journal of Economic Dynamics and Control, American Economic Review, and Journal of Business. She is currently Co-Chair of the Global Council Future of Consumption for the World Economic Forum.
Twitter Account: https://twitter.com/isabellebajeux