Intervenant
Fareed ZAKARIA
Host of CNN's Fareed Zakaria GPS - CNN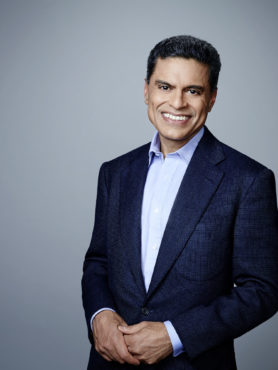 Fareed Zakaria hosts CNN's Fareed Zakaria GPS, a weekly international and domestic affairs program that has become a prominent television forum for global newsmakers and thought leaders since its debut in 2008. Interviews on Fareed Zakaria GPS have included U.S. President Barack Obama, French President Emmanuel Macron, Chinese Premier Wen Jiabao, Russian President Vladimir Putin, Israeli Prime Minister Benjamin Netanyahu and Turkish President Recep Tayyip Erdoğan. The program earned the prestigious Peabody Award in 2011 and an Emmy nomination in 2013.
Zakaria is also a columnist for The Washington Post and the bestselling author of In Defense of a Liberal Education (2015), The Post-American World (2008) and The Future of Freedom (2003).
Zakaria was named a "Top 10 Global Thinker of the Last 10 Years" by Foreign Policy magazine in 2019, and Esquire once called him "the most influential foreign policy adviser of his generation."
He holds a BA from Yale and a PhD from Harvard.