Intervenant
Cecilia GARCIA-PEÑALOSA
Senior Research Fellow - Aix-Marseille School of Economics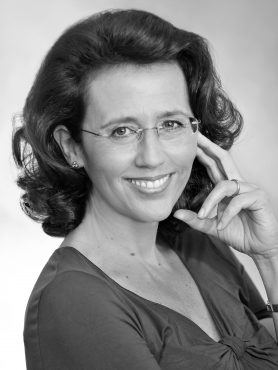 Cecilia García Peñalosa is Research Director at the Centre National de la Recherche Scientifique (CNRS) and a member of the Ecole des Hautes Etudes en Sciences Sociales (EHESS).  Her research focuses on the causes of long-run growth, in particular on how growth is affected by the distribution of income, institutional environment and female emancipation.
She is Associate Editor of the European Economic Review and founding member of the Society for the Study of Economic Inequality. She is also a member of the Conseil d'Analyse Economique and regularly contributes to reports for institutions such as the European Commission.
Cecilia holds a BA in Economics from Cambridge University and a PhD from the University of Oxford. She has taught at several universities in Europe, including Oxford, Barcelona and Munich.
Selected publications :
Inequality and Growth: The Dual Role of Human capital in Development, with Theo Eicher (Journal of Development Economics, 2001, 173-197)
Institutions, Development and Economic Growth with Theo Eicher (MIT Press, 2006)
Endogenous Strength of Intellectual Property Rights: Implications for Economic Development and Growth with Theo Eicher (European Economic Review, 52, 2008, 237-258)
Contributions