Intervenant
Abdoullah COULIBALY
President - Forum de Bamako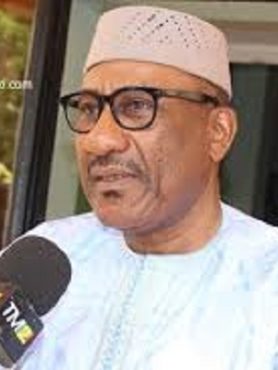 After university studies in France, Abdoullah COULIBALY first worked in Mali in 1981 as an engineer at ITEMA, a textile factory located in Bamako. Then he goes to Rwanda to serve as head of the United Nations Volunteers Program. In 1992, he returned to university, earned an MBA in Management and Business Administration in Geneva and found himself in a Parisian consulting firm. In 1996, he created the International Business Network (IBN) to help African companies in their development. In 1998, faced with the need for quality human resources in Africa, he designed and developed in partnership with the University of Quebec at Montreal (UQAM), the project to create a quality higher education structure. Thus, the Institute of Advanced Management Studies (IHEM), was born in Bamako in March 2000. To date IHEM is the only center of excellence of UEMOA in Mali.
In 2000, he launched the Bamako Forum, which became one of the most respected Think Tanks on the continent. The Bamako Forum, now the Bamako Forum Foundation, is a place of cultural interbreeding which organizes debates every year, with the aim of allowing African and foreign intellectuals to exchange their experiences and views on the conditions and development issues in Africa.
Named President of the National Committee of Organization of the Africa-France Summit of January 2017 by the Malian Head of State, in September 2015, Abdoullah COULIBALY brilliantly organized the 27th Africa-France Summit which recorded the participation of more than 35 Chefs African States around the French Head of State and his Malian counterpart.
As honorary distinction, Abdoullah COULIBALY is Commander of the National Order of Mali and Knight of the French Legion of Honor.