Intervenant
Xavier CHASSIN de KERGOMMEAUX
Senior Partner - Gide Loyrette Nouel Paris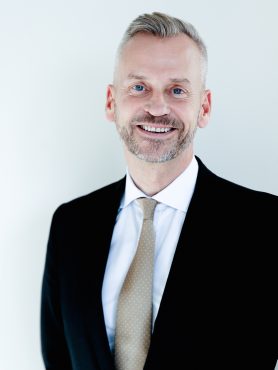 Partner Xavier de Kergommeaux specialises in asset-backed financing, securitisations, setting up covered bonds issuers (sociétés de crédit foncier and sociétés de financement de l'habitat) , structured finance, trusts and defeasance transactions, acting for arrangers in major financing transactions on amounts upwards of 6 billion euros per operation.
He regularly advises most of the covered bonds issuers (sociétés de crédit foncier and sociétés de financement de l'habitat) active in France. He notably advised the shareholder banks of the Société de Financement de l'Economie (SFEF), a refinancing vehicle set up in October 2008 to support French credit institutions, on their equity participation, and assisted the SFEF with the implementation of loans and financing to credit institutions. He has recently advised on the first ever refinancing of a public-private partnership through capital markets relating to the new headquarter of the French Ministry of Defence.
Senior partner of Gide since January 2018, Xavier de Kergommeaux handles the management of the firm alongside managing partner Stéphane Puel. Xavier was Gide's managing partner from 2004 to 2009.
Xavier was elected member of the Paris Bar Council in January 2016, in charge of the Finance Commission. He is a lecturer in structured finance and capital markets law at the Paris Institut d'Etudes Politiques (Sciences-Po) since 2008. He is a former secretary of the Paris Bar Debating Society (1993).
Xavier de Kergommeaux is recommended as Leading Individual in Capital Markets / Securitisation by Chambers Global (since 2000), by Legal 500 EMEA in Derivatives & Structured Finance (since 2003), as well as by IFLR1000 (since 2010). He has also been named Lawyer of the Year in Finance by American review Best Lawyers in France in 2010 and 2014.