Intervenant
Kalypso NICOLAIDIS
Professor of International Relations - Oxford University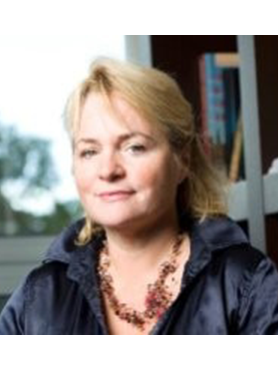 Kalypso Nicolaïdis is Professor of International Relations and Director of the Center for International Studies at the University of Oxford. She was previously Associate Professor at the Kennedy School of Government at Harvard University. She is currently chair of the Oxford Working Group on Brexit and also chairs Southeastern European Studies at Oxford. Professor Nicolaidis is a member of the European Council of Foreign Relations.
From 2012 to 2013, she was Emile Noel-Straus Senior Fellow at NYU Law School. Prior to that between 2008 and 2010, she was a member of the Gonzales  Talk on the future of Europe 2030 set up by the European Council. She also served as advisor on European affairs to George Papandreou in the 1990's and early 2000's, to the Dutch government in 2004 and occasionally the UK government, the European Parliament, the European Commission,the OECD and the UNCTAD
She has published widely on the internal and external aspects of European integration as well as global affairs in numerous journals including Foreign Affairs, Foreign Policy, The Journal of Common Market Studies and the Journal of European Public Policy.
Selected publications:
The Greco-German Affair in the Euro Crisis: Mutual Recognition Lost? (with Sternberg and Gartzou-Katsouyanni, Palgrave 2010)
Normative Power Europe Revisited (with Whitman, Journal of Conflict and Cooperation 2013),
European Stories: Intellectual Debates on Europe in National Context (ed with Lacroix, OUP 2010)
She is a graduate of Sciences-Po (1982) and received her PhD from Harvard in Political Economy and Government in 1993.