Intervenant
Jean-Luc PLACET
Partner - PwC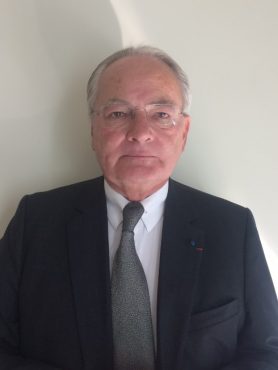 Jean-Luc Placet began his career in the Marketing Department of Saint-Gobain and then at the newspaper L'Expansion. He joined IDRH – a management consulting firm – in 1981, became Chairman and Chief Executive Officer in 1992 and became President in 2012.
At IDRH and since 1986, he has accompanied numerous ministries in their organizational, management and human resources projects, including the Ministry of Equipment (several reorganizations from 1986 to 2010), the Ministry of Finance (General Directorate of Taxes, Directorate of the Treasury, organization of the DGFIP merger), the Ministry of Education (organization of the general secretariat), the Ministry of the Interior from 1986 to 2009, the Ministry of Public Service (national and regional HR policies), the Prefecture of Police of Paris and the region Ile de France.
He has also worked for a number of international French groups (Lafarge, Arcelor, Michelin, BNP Paribas, Veolia, Thales, Société Générale, SNCF, La Poste, L'Oréal, France Télécom and Safran) on strategic analysis, organization, and management consulting projects. He has been a Partner at PwC France since 2016, when IDRH merged with PwC.
In 2001, he published « French Touch, ou la vertu d'impertinence en Management », published by Editions Le Village Mondial and in 2011 « L'homme au cœur de la strategy » by Editions Dunod.
Other titles and positions held: President of ESSEC Alumni from 2007 to 2009, Member of the Economic and Social Council from 2005 to 2015. Member of the Medef Executive Committee from 2007 to 2014. Member of the Medef Statutory Committee since 2015. President of Syntec Federation from 2011 to 2014, President of FEACO from 2006 to 2008, President of EPIDE since 2014. Administrator of the Museum of the Legion of Honor. Member of the Institute of Enterprise since 2001.