Eric OLSEN
Chief Executive Officer - LafargeHolcim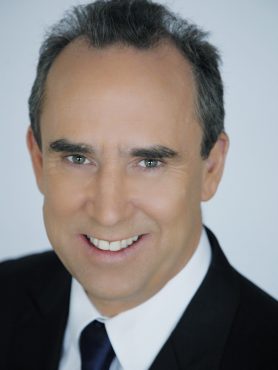 French and American national born in 1964, Eric Olsen has been the CEO of LafargeHolcim Ltd since July 10, 2015. He is a graduate in finance and accounting of the University of Colorado and holds a Masters of Business Administration degree awarded by the École des Hautes Études Commerciales (HEC).
Eric Olsen joined Lafarge North America Inc. in 1999 as Senior Vice-President Strategy and Development. In 2001, he was appointed President of the Cement Division for the Northeast Region of North America and Senior Vice-President Purchasing for Lafarge North America Inc. He was appointed Chief Finance Officer of Lafarge North America Inc. in 2004.
In 2007, he was appointed Executive Vice President for Organization and Human Resources and became a member of the Lafarge Executive Committee. In 2013, he was appointed Executive Vice-President Operations for Lafarge, a position he held until his appointment as CEO of LafargeHolcim Ltd.
LafargeHolcim is the leading global building materials and solutions company serving masons, builders, architects and engineers all over the world. Group operations produce cement, aggregates and ready-mix concrete which are used in building projects ranging from affordable housing and small, local projects to the biggest, most technically and architecturally challenging infrastructure projects. As urbanization increasingly impacts people and the planet, the Group provides innovative products and building solutions with a clear commitment to social and environmental sustainability. With leading positions in all regions, LafargeHolcim employs around 90,000 employees in more than 80 countries and has a portfolio that is equally balanced between developing and mature markets.