Intervenant
Eric CARREEL
Chairman and cofounder - Withings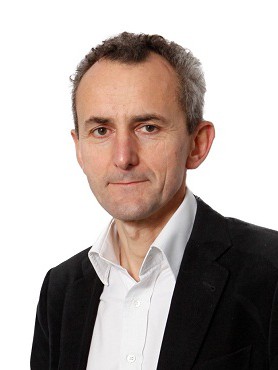 Eric Carreel: Chairman and cofounder of Withings. 
He is also the cofounder and chairman of Sculpteo (Online 3D printing platform) and Invoxia (VoIP Audio and Telephony Systems manufacturer).
Eric Carreel is a French engineer and entrepreneur, he started his career in institutional research in the field of radio waves. He then co-founded Inventel and remained its president from 2002 to 2005, being recognized as one of the major architects of Triple Play in Europe. Inventel invented the Livebox for France Telecom. After Inventel's takeover by Thomson in 2005, he became technical director of Thomson's household products division while creating and managing the Advanced Product Development group.
Eric is an engineer from the Industrial Physics & Chemistry Grande Ecole in Paris (ESPCI) and has a PhD in engineering from the University of Paris VI. He is the author of around fifty patents. Eric provides the vision and innovation.
He received the Engineer of the Year 2011 Award for an entrepreneur by the French National Council of Engineers and Scientists and the Digital Technology Innovator 2012 Award by Télécom Paris Tech.
Eric Carreel is Vice-President of France Digitale, which aims to promote and support the digital economy in France. He is responsible for the plan "Connected Objects Of The New Industrial France" initiated by French Government.