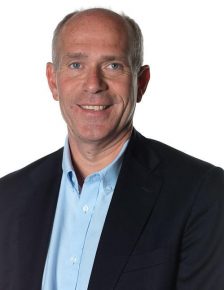 Ulf PEHRSSON
Vice-Président des relations gouvernementales et industrielles

Ericsson
Biographie
Mr. Ulf Pehrsson is responsible for Telecom, Regulatory & Trade Policy at Ericsson. He joined Ericsson in 2001. Leveraging over thirty years of experience in government and telecommunication, Mr. Pehrsson is the architect of the company's strategic focus on developing strong ties to Governments and Regulators around the world.
Prior to joining Ericsson Mr. Pehrsson worked as a diplomat at the Swedish Ministry for Foreign Affairs (MFA), including three years at the Ministry for Industry and Trade (MIT):
1996-2001 Deputy Director-General (MIT and MFA) Head of Export Promotion and Single Market
1992-1996 Deputy Director Trade Policy, MFA
1989-1992 Desk Officer, Trade Policy
1987-89 Second Secretary, Swedish Embassy Helsinki 1984-87 Second Secretary, Swedish Embassy Cairo 1983-84 Diplomat Program, MFA
Before joining the MFA Mr. Pehrsson worked five years in a Swedish multinational company (Fläkt) primarily as controller.
Currently Mr. Pehrsson is on the board of a number of organizations such as the Swedish Foreig trade Association (Chairman), Digital Europe, the Swedish IT and Telecom Industries, the International Council of Swedish Industry - NIR, the Stockholm China Economic Research Institute - SCERI and the Swedish Program for ICT in Developing Regions (Chairman). He is also Vice-chair of the Trade & Investment Commission of the International Chamber of Commerce - ICC, and Chair of the Digital Economy Policy Committee as well as the Trade & Investment Policy Committee of ICC Sweden.
---