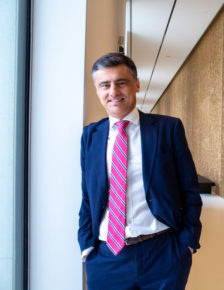 Tiago ANTUNES
Secrétaire d'Etat auprès du Premier Ministre

Ministère des affaires européennes, Portugal
Biographie
Tiago Antunes is the Portuguese Secretary of State for European Affairs (since March 2022).
Prior to that, he was Secretary of State for the Presidency of the Council of Ministers (from 2017 to 2019), in charge of the Government's law-making process, and Secretary of State Assistant to the Prime Minister (from 2019 to 2022), responsible for the internal coordination of the Government and its communication.
Tiago Antunes holds a PhD in Law from the University of Lisbon, where is a member of the faculty since 2001. Besides being Assistant Professor at the School of Law, he is also a lead researcher at CIDP – Research Centre for Public Law.
Along with his academic career, Tiago Antunes has a long and diverse professional experience in the fields of law and policy, having practiced law at PLMJ & Associados (from 2001 to 2005). He also worked at the cabinet of the Secretary of State Assistant to the Prime-Minister, first as an advisor (from 2005 to 2009) and then as its Chief of Staff (from 2009 to 2011). And he was later an Accredited Parliamentary Assistant at the European Parliament (from 2016 to 2017).
Tiago Antunes was born in Lisbon in 1978.
---