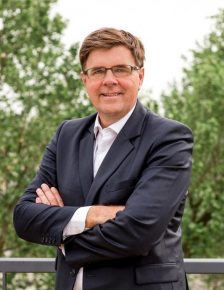 Paul-François FOURNIER
Directeur exécutif, Direction de l'Innovation

Bpifrance
Biographie
Aged 53, Paul-François FOURNIER started his career as Project Engineer within France Telecom Corporate Division. He joined Wanadoo, the leading European Internet Provider, first as ADSL Project Director in 2000, then as General Manager of Broadband Business Unit. From 2003 to 2006, he leads the European development of Broadband and fixed-mobile convergence services as member of the Executive Committee of Wanadoo. He was in charge of the development of the Livebox, a home gateway deployed at 7 million units across Europe. In 2007, Paul-François Fournier became Executive VP in charge of Internet services and Advertising Business of Orange Group.
In 2010, he was appointed Executive VP of the Technocenter (Chief Innovation Officer) of Orange. He successfully launched Orange money in Africa and ip-tv across Europe.
In 2013, he joined Bpifrance as Senior Executive VP of Innovation, member of the Executive Committee.He is in charge of innovation financing, (3B€/year of innovation loans) and direct VC investments (5B€ under management). He is leading the French Tech initiative to boost the French Start-ups, which became in 2020 the first european écosystem.
---