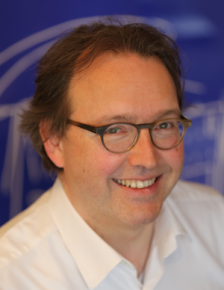 Jean SCHMITT
Fondateur, Président & Directeur associé

Jolt Capital
Biographie
Jean Schmitt is the Founder, President and Managing Partner at Jolt Capital, a Private Equity firm with 500M€ under management.
Prior to founding Jolt Capital, Jean Schmitt was Managing Partner at Sofinnova Partners, running the IT practice with a focus on telecom and wireless markets.
Before his career as an investor, he was the CEO and founder of 4 companies with successful exits, including SLP InfoWare, which he sold to Gemplus (now Gemalto, XPAR:GTO) in 2000 for $60m, where he then became Managing Director Telecom Solutions & Applications.
Jean graduated from Telecom ParisTech and has a post-graduate degree in Artificial Intelligence. He is a senior lecturer at Telecom ParisTech, Mines ParisTech and HEC Paris.
Jean is a former Chairman of the International Venture Club. He also chaired the French trade organization for distance learning (Chaned). Jean is currently Chairman of the ensemble La Chapelle Harmonique, led by the young talented conductor Valentin Tournet.
Jean Schmitt is currently a board member of Sinequa, NIL Technology, Interel, Blackwood Seven, Verimatrix (EURONEXT:VMX) and Virta. Previously, Jean was a board member of Esmertec/Myriad (SIX:MYRN), Authentec (NASDAQ:AUTH) before its acquisition by Apple in 2012 for $356m, Heptagon before its acquisition by AMS (SIX:AMS) in 2016 for close to $1,7b, FOGALE Sensation before its sale to a consumer electronics giant, and Skill & You before its sale to Andera Partners.
---