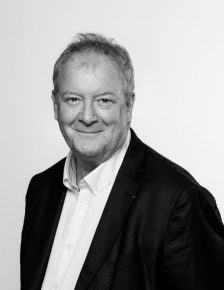 Biographie
Grégoire Sentilhes, is a serial entrepreneur. Chairman & CEO of NextStage, a management company specializing in growth equity investments to finance listed and unlisted SMEs French and European companies. He is a successful private equity investor in France, Spain, the US and China : four of his 15 investments have been listed.
Grégoire Sentilhes was CEO of Screaming Media, Marketing Vice President Worldwide e-commerce activities of the German group Bertelsmann.
He was the CEO and co-founder of Internet and on-line activities of Lagardère in Paris from 1993 to 1996. Founder & CEO of a web agency from 1988 to 1993. He worked with Robert Hersant and was a board member of Groupe Hersant from 1983 to 1988.
He was a board member of the International Union of Télecom from 1995 to 2000 and key note speaker in conferences about internet and the entrepreneur in the United States & Europe since 1995.
He is a co-founder of the G20 YES in France (Young Entrepreneur Summit) which he was Chairman until June 2012) and chairman of the G20 YES in France. He is a Board Member of Conseil d'Orientation de France Investissement (French SBIC) where he was the one of the main instigators. President and co founder of the entrepreneurship Week since 2007, an international movement whose goal is to get the entrepreneur popular, and brings together key players in the French entrepreneurial ecosystem). He was one of the experts during the « Assises de l'Entrepreneuriat » (a French committee about Entrepreneurship organized by French government) whose closing was held in April 2013.
An alumnus of ISG, he studied at the Université de Paris-Dauphine. He has been part of the team of France III, the French challenger for the America's Cup sailing race. In January 2017, his book « Vive la 3ème Révolution Industrielle ! Tous Entrepreneurs de nos destins » was released, prefaced by Erik Orsenna.
---