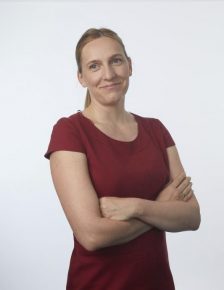 Clarisse MAGNIN-MALLEZ
Directrice Associée Senior

McKinsey & Company
Biographie
She is a McKinsey's Partners' Service Team (Firm's equivalent of our Global Executive Committee), in which she oversees client services and serves as the Action officer to the client committee of McKinsey Board (named Shareholders Council).
Clarisse is one of our McKinsey's Global Consumer Packaged Goods (CPG) and Retail Practices Leader, and works in food consumer, luxury and specialty retail. She also leads our Agriculture practice in France, and is a core leader in our Private Equity Practice in Europe. She is also a member of the McKinsey Global Institute (MGI) Council that publishes our research on global economic, business, and technology trends.
With a core expertise in strategy and large scale transformations, Clarisse works with leading consumer goods, retailers, agribusiness, food service and luxury goods companies. She helps clients with various challenges, such as international expansion, external growth, digitization of the business model, marketing and commercial strategies, and optimization of operations at scale.
A specialist in the agricultural sector, Clarisse created and now leads the McKinsey's Agriculture Practice in France. She supports clients operating throughout the entire value chain, from production to transformation and distribution.
Clarisse is also deeply involved in our Sustainability Practice, in particular in the consumer sectors, and she leads our Firm's Circular Economy work globally, collaborating with pioneering companies on the subject and codesigning innovative models. She is the driving force behind McKinsey's research initiatives in this field and is the coauthor of several reports and publications on plastics, waste, food transition, and how artificial intelligence can contribute to new circular-economy models. She also publishes on the topic of the future of corporations.
---