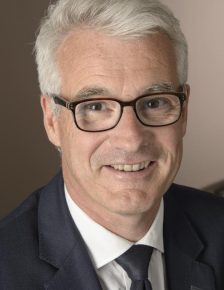 Biographie
Bertrand Rambaud is the Chairman of Siparex Group, one of France's independent private equity specialists, founded over 40 years ago.
In 1991 Mr. Rambaud began his career at Siparex Group as Associate, and then as Senior Investment Manager. He subsequently moved to PWC, where he was a Partner in the Transactions Services department from 1997 to 2002. Following that position, he chose to pursue his career at Siparex, where he was appointed Managing Director in 2002. He was given a seat on the Management Board in January 2009 and promoted to Chairman of Siparex Group in July 2009.
The Siparex Group has experienced strong growth under his leadership. During that period, assets under management have risen from €800 million to more than €2 billion in 2020, covering the Midmarket, Midcap, Mezzanine, and Small Cap operating segments, as well as in Innovation Financing under the XAnge banner. The Group has an international orientation, with offices in Milan and Munich, and partnerships in Canada and North Africa.
Bertrand Rambaud is a Board member of Biscuits Bouvard, Lacroix Emballages, and Visiativ, as well as a member of the Investment Committee of Mérieux Equity Partners.
He holds a degree from EM Lyon.
---